Updated on February 8, 2018
While we often focus on highlighting the commercial real estate features of our CRM offerings (which have their place), sometimes the core CRM features are lost in the shuffle. At the end of the day, I believe the originating motivator for using CRM tools is to help brokers make more money by increasing the efficiencies and effectiveness of various tasks necessary to get business done using automation.
We demo fancy dashboards and deal pipeline graphs and charts, but what goes on before you get to that stage is of equal, if not more, importance.
Being persistent in your business development activities is critical. I had a recent conversation with the "all world CRE trainer and consultant" Mike Lipsey who teaches commercial real estate brokers that you can't manage what you can't measure.
Setting goals and objectives for your outreach to the various constituents you are trying to positively influence is critical when prospecting with intention. Measuring your progress against those goals should not be considered optional and should be made easy to monitor and track. Alongside that dashboard of deal flow should be an ever-present graph of activities and tasks completed against those goals that are the prerequisites to a healthy pipeline.

To that end, task management and tracking can be perceived as a burden to some having to track all those activities in your jam-packed day. Using the power of automation built into most CRM tools today can help alleviate, if not remove, that burden altogether and allow you to communicate more efficiently.
It has been said (and I've seen it with my own eyes) that if set up properly, a single broker can generate the deal flow of 4 brokers who are still using manual methods for business development.
For instance, take the simple practice of sending follow up emails to your prospects and clients after each meeting. Can you honestly say you stick to this best practice for every meeting? Probably not. And not because you don't see the value, but it's one more thing to remember. It also doesn't provide "instant gratification" and makes it easy to conveniently forego.
What are you doing to stay in touch with those who you are in a slow sales cycles with; those that you can clearly help but will be a series of months, if not quarters before that time comes? If you are like most, you begin with great intentions, but your efforts fade out after two or three follow up calls.
We've recently crafted several follow up email nurture plans internally that are designed specifically to bridge the gap between the positive first impression to closing the deal. With a simple click of a button, those prospects are receiving value add communications over the course of time on my behalf, while I am busy trying to find and close a business that is more near term.
These are just a few examples of how the fundamentals of CRM can generate efficiencies for you as a commercial real estate broker. There are more ways than one to scale your business. You can work harder, hire additional resources, or you can invest a little time in tools that allow you to work smarter and at greater margins.
Before even demonstrating an Ascendix solution, let's review what you're using today, what's working, what isn't and what tools can streamline your data and workflow. There is more than one way to find efficiency and what works for someone else might not be the best approach for you. Contact us today!
About Wes Snow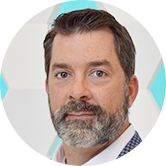 Wes Snow is co-founder and President of Ascendix Technologies based in Dallas, Texas with international offices located in Eastern Europe. Along with products that have been brought to market for the commercial real estate industry, Ascendix also provides an offshoring/outsourcing offering in their Ascendix Managed Services solutions which leverage the investments and experience obtained over the 10-year history of working with these partners.
Contact Wes at [email protected]