Updated on January 31, 2019
The giant red Target sign lures me in, and I already know I'm in trouble. I've set out to only buy a few things, and somehow, I walk out a few hundred bucks in the hole. At least that's the modern day dilemma. But why is that?
Yes, Target is indeed a magical place, but mainly because it excels at 3 things: (1) Making things look pretty and presentable (appeal) and (2) by providing a vast array of merchandise (function) (3) at a reasonable cost, despite slightly higher than other retailers.
In one stop, you've got bananas, tools, books, and of course Starbucks.
They are not the first to invent the one-stop-shop. But they excel at creating an ambiance that draws you in. Because it's clean and orderly. Because it has branded itself well. Because it found a need that was in the marketplace not solved by Walmart, Kmart and the like.
What does Target have to do with CRM? Everything.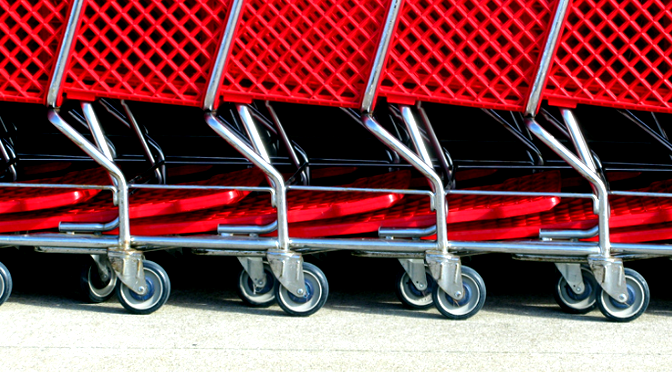 #1 Practically every CRE broker I talk to is guilty of managing their information in all these scattered places. Excel spreadsheets, Outlook, hard copy files, a physical notebook, a dry erase board, their phones, the Ouija board.
It's inefficient, to say the least. Like going to 10 stores, when you could just go to one. They know this. But there's often the reluctance to move to a platform that makes their lives easier. I don't blame them. Changing habits is a pain. It could be costly. And not many are incentivized to want to make a shift on their own despite being 1099's.
#2 Brokers've moved onto a real estate CRM, but still frustrated
Then there are those brave brokers who've moved onto a cloud platform and tried to cram in all their data, and still got confused, and frustrated, in the lines where sales and technology collide, everyone is short on time and no one has the cycles to burn on learning new things. We're expecting things to intuitively understand us, the way my iPhone understands me so well.
So where does that leave us? It leaves us at AscendixRE, the Target of CRMs for the commercial real estate. Let's dissect why.
1. A basic CRM is considered a glorified Rolodex, an electronic way to manage your contacts and accounts
Ascendix provides solutions well beyond the 'who to call and when' spectrum. Though cold calling is a significant part of broker days, managing property data, leases, listings and deals all in one place – automating reminders, tickler alerts, capturing leads, all are a part of the fabric of the CRE world. It can get a little crazy and Ascendix has broken it down to its bare essence in AscendixRE, our commercial real estate CRM solution. You don't need a degree in IT to work your way through it.
2. Bells and whistles
Aside from core CRM features, Ascendix knows what you want before you know what you want.
The following offerings are available as add-on's to streamline your experience:
xRE Composer: Commercial Real Estate Flyers
Again, without having to decide CRM or Publication Tool, you can have both. Composer allows you to create professional brochures and microsites using the data you already entered in your CRM.
Ascendix Search: Advanced Searching Tool for Salesforce
This is Ascendix's next add-on for anyone using Salesforce. Add an extensive mapping and reporting tool on to your existing Salesforce instance at a fraction of what it would cost you to create yourself.
Ascendix Search simplifies complex Salesforce searches turning any user into an advanced search specialist. Perform single/multi-criteria searches without building list views, save your searches, bulk edit records, export lists to Excel, filter and refine searches by maps & charts, and more. Easy-to-use, intuitive user experience where everything is done with clicks, not code. Zero training time. Setup and start using!
3. The peeps
Yes, we know a great product doesn't go anywhere if it's lacking in its people skills. The support, the management, the training, it's friendly, approachable, available, and will get out of your way when you need them to.
Where does that leave you? Possibly with a hole in your pocket,
but ultimately up to you if you walk out of the door spending $50/month or $200/month. Either way, you won't feel buyer's remorse or that you're way in over your head. Because you will have just one stop shopped your CRE operation with a brand and a team that's as solid as your nearby Target.