Are you getting ready to implement Salesforce? In our Salesforce implementation guide, we provide a complete overview of a Salesforce implementation process, explain how to implement it effectively and enable your team start receiving benefits from Salesforce from the day one. You'll also learn how long a Salesforce implementation takes, and how much a Salesforce implementation costs. What's more, we will share extra expert tips from our Salesforce implementation consultants on how to make an implementation process a success.
Based on statista.com report in 2019, Salesforce continues to dominate the CRM market with 18.4 % market share. These statistics show that the number of businesses that will invest in a Salesforce implementation will only continue to grow.
Why do more than 150,000 companies trust Salesforce? That is because after a successful Salesforce implementation they noticed an average 37% increase in revenue, strengthened relationships with their customers and as a result expanded their businesses.
How can a proper Salesforce implementation strategy help your organization? If your company struggles with low win rates, slow service case resolution or if you want to streamline your sales and marketing processes, Salesforce solutions can alleviate these pain points.
But if you want to leverage all the advantages of Salesforce, it should be implemented properly, tailored and customized for you, in order to benefit your business.
One of the most common pitfalls of why Salesforce implementations fail is due to a lack of project planning, absence of clear implementation strategy, and neglecting possible risks. Read further to learn how to build your implementation strategy seamlessly, critically evaluate risks, and how our Salesforce implementation services may help you with it.
Simplify And Optimize Your Salesforce Solution with Ascendix
We will assess your CRM to review gaps in technical implementation, business usage, and suggest the best options for Salesforce calibration
What Does Salesforce Implementation Look Like?
Salesforce is a multi-billion dollar cloud-based company headquartered in San Francisco, CA. This subscription-based models allows companies to adopt a customer relationship management (CRM) tool in addition to a complementary suite of apps including customer service, marketing automation, and analytics.  Small and large organizations can both benefit from a Salesforce implementation, as the range of customization can vary from simple to complex.
However, Salesforce is much more than just a CRM system because your software should align with your company goals, needs, and values. To ensure success, a Salesforce implementation has to involve key employees from each division of your organization early on, in order to express challenges and requirements; this feedback is essential.  In summary, a Salesforce implementation should start with more planning and strategy, well before anything is actually integrated.
It goes without saying that it is a complicated process that may require external help from experienced Salesforce implementation consultants or partners. They will guide you through all the stages and phases much faster and design your unique Salesforce implementation checklist that will save you time, money, a lot of nerve.
Our Salesforce consultants will assist you with CRM implementation and re-implementation of:
Sales Cloud
Service Cloud
Financial Services Cloud
Communities
Marketing Cloud
Pardot
Also, we will help you migrate from Salesforce Classic to Salesforce Lightning in the most proficient, cost-effective, and efficient way.
How to Implement Salesforce CRM like a Pro
Salesforce implementation costs and timelines vary from project to project, however Salesforce implementation steps are the same for all organizations.
Now we will walk you through the step-by-step Salesforce implementation guide to make this process for you as stress-free as possible:
Set Salesforce Implementation Goals
Talk to Salesforce Implementation Consulting Partner
Identify Salesforce Implementation Stakeholders
How Much Does Salesforce Implementation Cost?
How Long Does Salesforce Implementation Take?
Clean Your Data
Migrate your Data and Third-Party Tools Integration
Deploy and Customize Your CRM
Test Your CRM Software
Train and Support Your Employees
Ensure User Adoption and Introduce Additional Functionality
#1 Set Salesforce Implementation Goals
In order to know what to expect from your CRM, you have to understand what internal challenges you have that can be solved with the help of software and prioritize them to set realistic goals for your system. Engaging different teams within the organization is a must to have a full picture of your company needs for a Salesforce implementation. Moreover, several opinions from different angles will be a big advantage in generalizing the demands for the CRM system and ensuring that all the requirements have been considered.
" To succeed with Salesforce implementation, first off, you must have a balanced approach that focuses on the technology design, the people that are going to be using it, and the processes that are to be supported by the system. "
The following questions may guide you on what information is significant to collect in order to complete the first step of a Salesforce implementation phase:
What are your organization's goals over the next year or a couple of years?
What are your big opportunities?
What pain points prevent your company from growing? What processes need improvement?
What challenges does your organization face with your current programs and services? How would you like to change them?
How does your company currently manage your data?
What activities and processes do your existing systems and applications support?
" Take a phased approach. Trying to accommodate too many requirements in the initial phase can unnecessarily protract the rollout, complicate the user interface and impact user adoption. Moreover, it is normal for perspectives to change as usage of the system expands which often times increases the wisdom of design decisions for future Salesforce implementation phases. "
In fact, to visualize your main activities, flows and their relationships you may draw a high-level Venn diagram representing primary activities and smaller ones for the secondary activities. in addition to this,  you may go deeper and create flowchart diagrams for interactions and artifacts like forms, emails, and reports that need automation.
All these activities will ensure that you have reached an agreement among all the participants: partners, employees, stakeholders and upper management. It will ensure that you set right expectations and won't be surprised that something suddenly appears on the CRM deployment stage and disrupt the whole Salesforce implementation process.
" I think the biggest deciding factor of Salesforce implementation success is feedback from all levels.  If the admins and brokers are not allowed to give feedback, then we find that day-to-day needs are not met by the Salesforce functionality.  Also, if management doesn't have a voice, then we aren't able to provide them the reports they need. "
Provided you have multiple offices or different teams, make sure to get their vision of the future CRM and how it should help their activities. You want to make sure that you'll take into account needs of every team that will be using CRM.
Based on our experience, quite often our clients when gathering CRM requirements are surprised to learn unexpected facts of the CRM and data usage by different teams. It is not uncommon to have offices from New York and Sydney with completely different sales process and procedures. And yes, quite often people simply ignore CRM and might use Excel, Google Sheets, Outlook or Gmail to track their correspondence with prospects and clients.
#2 Talk to an Salesforce Implementation Consulting Partner
Right after identifying all your organization's pain points, goals, and values, it's high time to have a talk with a Salesforce implementation consultant like Ascendix. A Salesforce consultant, like a personal trainer or a life coach will assist you to choose the solution that will exactly match your unique demands and the best implementation strategy. Every business is different, and a one-size-fits-all approach may not be quite right for you.
A professional Salesforce consultant will advise on how to implement your software: support the existing business processes with Salesforce, tailor them to Salesforce or redesign the business processes and then map them to Salesforce.
Also, they will suggest a better approach to implementation taking into consideration all nuances of your industry and organization:
What Salesforce products do you need?
Can you solve your custom needs with existing AppExchange apps or custom development is needed?
How to optimize Salesforce pricing? (it is a topic of another post but know that Salesforce offers multiple pricing plans and not all options are listed on their website. Quite a few options are available only through request and might be offered only by selected Salesforce Consultants)
Should you implement all selected Salesforce Clouds and products at once or one-by-one?
Considering the fact that you may have little to no experience, or resources for a Salesforce implementation, a detailed guidance from a Salesforce implementation consultant will save you time on researching and experiencing trials and errors.  Salesforce has exhaustive configuration and customization abilities, and it is easy to over-complicate it. In most cases, to fix these inefficiencies later, Salesforce consultants will need to roll-out Salesforce from scratch and migrate your data to Salesforce.
So, if you selected Salesforce as your CRM solution, make sure to either hire an experienced Salesforce consultant, Salesforce Admin in-house or use external partners.
A CRM software implementation expert will audit your data, create a checklist for data migration, suggest ideas for customization and system integrations, and will estimate the approximate budget and implementation timeframe for your project.
The right Salesforce implementation consultant builds your confidence by decreasing the amount of uncertainty concerning a projects scope of work.
Salesforce expert's opinion enables you to make informed decisions and to fully realize all the risks of performing implementation yourself or with the help of Salesforce implementation partners.
#3 Identify Salesforce Implementation Stakeholders
Even if your organization resources are too limited, you have to appoint key people who will be involved in the Salesforce implementation process. It doesn't mean that you need to have a large, dedicated team to set up a CRM implementation because one person can represent several major roles. A typical Salesforce implementation team structure consists of:
Executive Sponsor is a person who provides leadership in Salesforce CRM adoption, allocates budget, and leads the implementation to success.
" A great influence on the success of Salesforce implementation has an executive sponsor on the client side who has impact on their organization, who can possess both technical skills and has enough business and workflow knowledge of how the users will interact with Salesforce. "
Project Owner is a person who manages the project, gets the Salesforce software up and running, has a clear vision on how to map business processes to Salesforce CRM.
Salesforce Administrator is a person who daily maintains the Salesforce CRM system support after launch, helps the organization with new functionality on the post-implementation phase, and supports training and adoption.
Power Users are people who test and provide feedback during the Salesforce implementation and provide on-the-spot troubleshooting to end users.
End Users are people who are actually going to use Salesforce CRM on a daily basis.
Outside Experts are people who serve as knowledge guides and assist with implementing more advanced features.
" Involve those that are going to use the system throughout the implementation life cycle.  This includes management, end users and support staff who need to have their "fingerprints" on the solution to get buy in and ensure the application supports all aspects of the business. "
#4 Estimate Salesforce Implementation Budget and Time
Now let's try to assess how much a Salesforce implementation might cost.
It depends on your needs and expectations and so ultimately the best way to get a high-level estimate is to contact a few Salesforce consultants (book a call with our Salesforce consultant here). Below we'll provide very rough figures and explain what might influence the final cost.
Balancing your business needs with your budget is one of the key priorities early in the Salesforce implementation phase. Salesforce Implementation costs are heavily influenced by:
✔ scope and complexity of the project
✔ needed products and their editions
✔ number of licenses you are going to purchase
✔ number and cost of systems or tools you are going to integrate
✔ cost of consulting
✔ cost of data migration
✔ customization costs
✔ cost of user training
✔ cost of after-launch support
Additionally, you will need to take into consideration the number of hours your team will spend on the Salesforce implementation, training, and adoption that will result in indirect CRM-related expenditure.
In this phase you need to prioritize your expenses for a Salesforce implementation and, if you have a tight budget, decide on what should be done on the first-priority basis and what can be deferred.
There are two cost components for a Salesforce implementation: subscription and services costs.
Subscription Costs
The Salesforce subscription costs are driven by the number of subscribers and the appropriate licensing level for the implementation.
The lower and upper-end range of monthly subscription costs for Sales Cloud (it is the core CRM functionality) per user is $25 – $300/user/month.
Also, be aware, that Salesforce requires annual payments so budget costs accordingly.
It is also possible to create a guest users access to reduce costs. These users will be able to access data without login information.
For some industries, you can opt to buy a ready-made solution based on Salesforce that already includes a Salesforce license in addition to customization tailored to certain industry.
Quite often, you'll be able to get such solutions for lower price. E.g., we market our commercial real estate CRM on top of Salesforce starting at $49/user and it includes a Salesforce license embedded.
How is it possible and what are the trade-offs? We explain how it works in greater detail in our post Salesforce for Commercial Real Estate: Available Pricing Options (it will be applicable for any industry).
At Ascendix, we help our clients optimize Salesforce costs and select only products that you really need.
Service Costs
Let's find out how much Salesforce implementation consulting may cost you based on employment type:
Freelance Salesforce Consultants
Rate range $20- $250/hr (Based on freelance platforms like Upwork and PeoplePerHour)
Freelance Salesforce consulting services may sound enticing for those who are looking for ways to reduce expenditures on a Salesforce implementation. And it indeed can be a bargain in cases where you hire a reliable freelance consultant by a referral.
However, behind these seemingly low prices may be hidden risks. The most common ones are low level of expertise and lack of proper experience in managing complicated projects and general accessibility to the resource.
More and more freelance platforms encourage feedback from former clients and it's becoming easier to identify the expert with the right qualifications based on rating, number of successful jobs, and reviews. Even though you may not interview your Salesforce consultant personally, you can always check the references from their clients and ask for their certifications.
However, among other freelance consultancy risks is that your project may take longer to complete because freelancers usually work alone and it can take a while to finish Salesforce implementation for mid-size and big projects. On the other hand, freelance Salesforce consultants can be a good fit for relatively small and less complicated projects that do not require large teams and specialized skillsets.
Moreover, you should note that a good Salesforce consultant is like a good doctor and usually booked out well in advance which can lead to inflexibilities in getting start date commitments.
Final wrap-up:
Pros of hiring freelance Salesforce Consultants:
✔ Low prices
✔ Culture fit (Ability to hire a freelancer from your location who speaks your language)
Cons of hiring freelance Salesforce Consultants:
✘ Risks that expected level of expertise and service may not correspond to promised ones
✘ Long timeline of performance
✘ The limited scope of services
In-House Salesforce Admins
Rate range $ 50, 000 – 150, 000/year (According to Glassdoor)
Some companies choose to hire in-house specialists to build a team of experts that will have the required set of technical skills, be fully involved and committed to their company projects, and will share their company vision. This may be the best option for those who are ready to invest in long-term relationships to achieve sustainable long-time results in building company expertise.
However, hiring in-house Salesforce Admins is not a cheap option, especially, if you're a small company. Considering the fact that your company has to pay an annual salary to your in-house employee, there will appear other associated costs that may not be seen at the first glance like:
Recruitment costs
Payroll costs
Onboarding costs
Taxes
Sick leaves and vacations
Costs for office and team management
Expenses related to workspace and physical needs
Final wrap-up:
Pros of hiring in-house Salesforce Admins:
✔An employee will work only on your projects and will be available when you need him
✔ You reduce time on online conferences, calls, chatting, and emailing because you can discuss all the issues face-to-face for less time
✔ Complete involvement and understanding of the company vision, goals, and needs
Cons of hiring in-house Salesforce Admins:
✘ On-going payroll expenses
✘ Hidden related staffing costs
✘ Spent time on team management
✘ Persistent skill development of your employee
Assuming that both aforementioned types are not a fit, hiring a Salesforce consultant or consultancy is another popular approach.
Let's find out how much Salesforce implementation consulting may cost you based on their location:
US-based (Onshore) Salesforce Consultants
Rates $60 – $300/hour
Even prior to the present situation with COVID-19 quarantine, progressive companies had started to rethink the way they use their working space and allowed their employees more flexibility in a working place. And this step forward has shown that the physical location of the worker reflects neither on quality nor on the quantity of the performed work and helps to save costs on staffing. COVID-19 pandemic only proved this hypothesis.
To be sure that your Salesforce consultant will be in the same time zone, speak your language, and share your culture specifics, use Salesforce implementation services from US-based companies like Ascendix. Such companies have long-time proven expertise and experience in various Salesforce projects of different complexity and can help companies of all sizes.
Final wrap-up:
Pros of hiring US-based Salesforce Consultants
✔ Maximizing overlap of time zones and full cultural alignment
✔ Flexible hourly payment system based on performed work
✔ Fewer risks of hiring an underqualified consultant
Cons of hiring US-based Salesforce Consultants
✘ Tight schedule of Salesforce consultants due to engagement in several projects at one time
✘ Less integration between different teams in your company
✘ Ever-increasing rates of US-based Salesforce consultants
Europe-based Salesforce Consultants
Rates $15 – $150/hour depending on the European country
Why might you seek Salesforce consulting help outside the US? First, the labor market can be quite tight, and the labor market of high-quality specialists can be even more limited. Consequently, it can be quite difficult to find a slot in a schedule of top CRM consultants and they may be booked months ahead.
Europe-based consultants have very comparable skill sets as compared to US-based colleagues and it can be worth searching for talent in those markets. Second, companies operating in Europe offer competitive Salesforce consulting pricing without loss of quality. Third, business models used there are similar to the ones deployed in the US and you won't experience culture shock.
The only things that can overshadow the advantages of this option are different time zones and compliance with some regulations.
Final wrap-up:
Pros of hiring Europe-based Salesforce Consultants
✔ Favorable pricing policy without loss of quality
✔ Similar business models
✔ While communication barriers still exist, English is spoken throughout the world and with the appropriate firm, language barriers can be removed
Cons of hiring Europe-based Salesforce Consultants
✘ Different time zone
✘ Difficulties with some regulations' compliance
✘ Language barriers can become an issue with some firms that do not place a priority on English fluency
Other Offshore Salesforce Consultants
Rates $15-$80/hour
Besides European companies, offshore Salesforce consulting exists in other countries worldwide like China, India, and Latin America. They offer lower prices compared to the US and Europe-based companies. However, it comes hand-in-hand with unavoidable culture disparity and difficulties with communication due to the language barrier. Also, like in the case with Europe-based Salesforce consultants, you should be ready for issues related to differences in time zones that will reflect in miscommunication or a longer discussion of questions.
Final wrap-up:
Pros of hiring other offshore Salesforce Consultants
✔ Low prices
✔ Wide selection of CRM consultants
Cons of hiring other offshore Salesforce Consultants
✘ Different time zone
✘ Difficulties with some regulations' compliance
✘ Culture discrepancy and language barrier
Mixed Models of Salesforce Onshore and Offshore Consultants
Rates – custom
This is a hybrid model where you have local business analysts and project managers to maximize communication pathways but with the economic benefits and access to development resources of an offshore model.  This concept helps to leverage all the advantages of both onshore and offshore models and at the same time eliminate their disadvantages. We at Ascendix offer this as one of our approaches so you can select the right onshore/offshore mix and discover your personal benefits from this solution.
How Long Does a Typical Salesforce Implementation Take?
Every project is unique like the people who work for it. Consequently, the effort estimation is heavily influenced by a number of factors, including company size, amount of data to import, and required customization.
" The length of deployment is driven largely by the scope of the engagement but all things considered. If you've done an adequate job of putting a deployment roadmap in place, a viable Phase 1 Salesforce implementation should target a range from 3 to 6 months for moderately complex implementations. There are exceptions to this rule of thumb (especially for the smaller engagements of fewer than 10 users) and it should be noted that this timeframe is relating to the first of what may be a multi-phase project. "
" It depends on the client and the scope of the project, but I would say for smaller projects with little customizations and a straightforward data import, maybe 3-4 weeks.  For the larger projects it can take several months to a year to really just get through Salesforce implementation phase 1. "
To avoid wasting your time on guessing, it's better to use the assistance of experienced Salesforce consultants, who can provide clear timeframe and three scenarios of Salesforce implementation: optimistic, pessimistic, and the most likely one.
#5 Clean Your Data
Data cleansing, consolidation and deduplication is another ingredient of a successful Salesforce implementation process and, probably, the most time-consuming. It will be detail-oriented and time-consuming to clean data in your CRM, so be prepared to work with your data before importing it to Salesforce.
" Data is also a big part of successful Salesforce implementation. No Salesforce will start off day 1 with no data.  It usually needs to be brought in from another system or from spreadsheets. If this data isn't cleansed or up to date, it is useless.  Sometimes data is an afterthought for our clients, and it needs to be front and center. "
To make your data migration stress-free you need to conduct an audit process in order to determine the quantity and quality of your records, complexity, and diversity of the source data.
First, you have to locate and gather all you customer info and then organize and prioritize it based on the customer value and your business needs. Remove incorrect data and duplicates and add the information that is missing afterwards and, also, think of the uniform system for data entry.
Before data migration to a new CRM system, make sure that the data is clean and formatted and define rules for how to deal with naming conventions, taxonomy, and unknown data scenarios.
We also recommend to:
Use email verification tools to validate emails.
Check duplicates for all objects (accounts, contacts, leads, etc.). Consider hiring a data engineer to automate data cleansing and deduplication if you have lots of data.
Use data enrichment tools to get the essential information
Make sure you can differentiate clients, partners, leads, etc.
" I can't stress enough the importance of taking time to prepare the data to assure usability of the tool for you and your future team. This investment of time was key if I wanted to build the best database in my market. I truly believe a database that is highly organized with my market intelligence will lead to more deals. A quick tip to expedite the process, create a master spreadsheet to organize all of your data into one source file giving you the ability to not only identify duplicates faster but to establish links between record types such as companies and leases. "
#6 Migrate your Data and Third-Party Tools Integration
Data migration is one of the most critical steps for a Salesforce CRM implementation. If something goes wrong, you might lose essential data, mix it, create duplicate records and, unfortunately, your CRM will be useless.
" The system is only as good as the data contained in the application. While time intensive, an appropriate amount of time and attention to detail needs to be spent on gathering a data set that will provide valuable insight from the application during the initial stages of the deployment. To the extent possible, a CRM implementation should refrain from starting off with an empty database. "
It is all about data these days. Bad data might tarnish your reputation, influence your results, or even lead to serious issues with the law if you fail to comply with local laws (GDPR for European Union customers, CCPA for Californians, and others).
During this step, you'll migrate your data to Salesforce and focus on the integration of all your other third-party applications that may also involve external help in case you have complex solutions.
Having all your software connected will prove to be less of a headache for employees who are already having to learn a new piece of technology and make the user adoption process faster.
Salesforce integrates with multiple products. There are over 3,000 apps built specifically for Salesforce users and it might take quite some time to identify the right tools. Check out our guide on how to select AppExchange apps.
Professional Salesforce consultants can usually recommend the best apps to solve your challenges instead of forcing you to invest in unnecessary customization and have a vast scope of Salesforce integration services in hand.
" I started off looking for a software that would fit my vision about six years ago and didn't feel anything worked, so I hired programmers to build my own. It started to get very expensive due to all the changes, having to build it from scratch, and hours needed. That is how I found Ascendix - they were willing to put the time into Salesforce customizing, finding a solution, and not just telling me I had to work in their box since so many others do, "
#7 Deploy and Customize Your CRM
Salesforce customization should tie back to your business needs and goals helping you to be more efficient and to better communicate. Think of the certain items that you can customize to improve your CRM performance like:
form design
fields
objects
list views or filters
reports
dashboards
searching for data
user security
As well as business processes and functions that you can modify like:
workflow automation
mass records updates
validation rules
sharing rules
security permissions
data tracking etc
approval process
On this Salesforce implementation step you may also onboard a marketing team to set up campaigns and events. If you decided to buy Marketing Cloud, Pardot for marketing automation or one of the marketing automation tools from AppExchange, then it is an additional project which involves Pardot/Marketing Cloud consultants and your Marketing team.
#8 Test Your CRM Software
Prior to rolling out a ready CRM solution to the production environment, you need to test core components of your Salesforce deployment. Check if all the data migrated correctly, that all assigned data fields are recognized and fillable, email addresses are associated with the correct contacts and two-way email sync works as expected etc. This Salesforce implementation approach will guarantee that you, your team, and partners gain a complete alignment with your CRM.
#9 Train and Support Your Employees
Training is an essential part of the Salesforce implementation strategy. Offering training and support ensures that your users understand the program and feel comfortable using it. Training your employees almost guarantees that the adoption rate of the program will be much higher among your company. It also helps to ensure that your team continues to use the software properly. You can organize group trainings, team sessions, and ongoing trainings to ensure that all people within your organization know how to use the tool.
Provide your employees with the sandbox version of the software before migrating data and deploying real CRM software or provide online tools or videos with walkthroughs to use in future after the training is completed.
Make sure to leverage Salesforce Trailhead, the free educational platform from Salesforce. Here you'll access hundreds of free courses /"trails" that will cover not only all Salesforce products, but will provide information on Sales productivity, marketing hacks, software development tips and tricks, and more.
To go even further, you can create your custom set of lessons called Trailmixes. Every team member will be able to join Trailhead for free and start completing the selected by your lessons. After each lesson, they will need to either answer the Quiz or perform a practical task in the Salesforce test org.
As a result, you'll be able to check the progress of every team member to make sure they completed required lessons successfully and are ready to become Power users.
Also, in this stage of your Salesforce CRM implementation you have to be sure that reluctant users have an opportunity to address their questions and concerns.
Next, on this Salesforce implementation step you can collect valuable feedback from users that will help to make necessary changes in time to ensure fast CRM adoption.
Re-inforced Salesforce training for admins who will be on the front line of your CRM deployment and adoption is essential. They have to possesses deeper knowledge of your Salesforce software to maintain and support it after launch and oversee requirements post-implementation. Also, it should be an in-house problem solver for your employees in case any issues with your CRM arises. It is imperative to invest either in your Salesforce admin education within the organization or hire outside experts who will do it instead.
#10 Ensure User Adoption and Introduce Additional Functionality
User adoption is a key indicator of a successful CRM implementation. "Adoption" means that your stakeholders use your CRM software confidently, log in it regularly, and feel that their workflow has become much easier, faster, and more satisfying.
But Salesforce implementation doesn't end when everybody is comfortable with the software. Your business is constantly changing, and your CRM must adapt to it as well.
After the first cycle of a Salesforce rollout, you might want to extend the system or alter your customizations. To maximize efficiency, you need to keep an open mind and take regular feedback from users, asses your CRM system and adjust as needed.
Final Hint: Do Not Underestimate the Importance of Documentation
Even though the creation of the documentation can't be considered a separate stage, it is still a critical part of a successful Salesforce implementation strategy that should be conducted through the whole Salesforce implementation process. Good documentation serves as a source of knowledge and future reference if any question arise, especially, if someone who participated in the initial implementation process decides to leave the company.
In any case, successful Salesforce implementation is a multi-component process and resembles baking a cake. To make a wonderful dessert all the steps should be done in a proper time, with the right ingredients, and expert guidance for the first time. Clear and real expectations of what you can achieve with your CRM system and what improvements should be done will only increase your chances for business prosperity.
" Some of key factors for effective Salesforce implementation, in my opinion, are managing expectations of what is to be delivered (not making assumptions about functions of product), frequent communication: weekly meetings, status updates, budget updates and not trying to solve for all things, but delivering solutions to the key areas that will increase productivity, efficiency and ultimately revenue. "
Why Some Salesforce Implementation Project May Fail?
Of course, when you start a Salesforce implementation in your company, you imagine bright and rosy pictures where all employees are actively using a new CRM, your business goals are achieved easily and effortlessly, company revenue and number of customers increase and everybody in your organization is effective. But it is not always like that.  So why do some Salesforce implementation projects succeed while others do not?
Our Salesforce professionals explain it:
" There are many reasons why Salesforce implementations fail but here are a few to highlight: 1) Lack of management commitment of resources (allocation of internal resources and money for external consulting)
2) Lack of direct and identifiable connection between the technology and the business problem it is trying to solve 3) Lack of proper training to bring the end user community
Importation of inaccurate, incomplete or duplicate data "
" I have noticed that if the software is not meeting a need for the user or management doesn't "force" the users to log in and use the system, then it will just languish. Change is always hard for people to embrace but if you can provide them a better way, a faster way to do something then it will be a success. However, if the user has to do double-entry because of a lack of integration with another system, or they can't get the information out they need in a simple way, then the project will fail. "
To sum up, if some steps of the above-mentioned Salesforce implementation  guide are missed, especially on the early stages of implementation, the greater the chances that your Salesforce implementation process will fail and your CRM will never be fully accepted by your employees.
Our Salesforce Implementation Best Practices
Our Salesforce implementation portfolio includes numerous successful customer stories in various industries, with different level of complexity, duration, and scope of work. One of them is Hanna Commercial case study.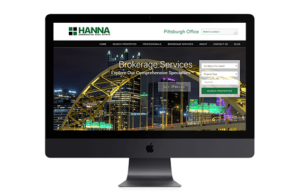 Hanna Langholz Wilson Ellis hired Ascendix Technologies to consolidate numerous CRM systems, replace existing CRM software and unify business processes across multiple offices.
Our solutions for the company included Salesforce implementation and building custom functionality.
As a result, it positively reflected on the efficiency of the team and increased user adoption of the software.
Learn more about Hanna Commercial CRM consolidation success story.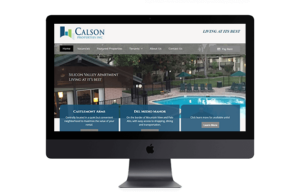 Another example of successful Salesforce implementation performed by Ascendix is Calson Properties project.
It involved optimization and customization Salesforce CRM for property management purposes and was enhanced by multiple marketing automation tools.
This Salesforce automation allowed Calson Properties to be more flexible and adapt easily to new business processes. Read a full Calson Properties case study to find out more.
Explore more CRM consulting reviews from our happy customers like JLL, Transwestern, Stiles, Highwoods Properties and other business to learn about our CRM consulting expertise in various fields.
Need Salesforce Consulting Help?
If you have difficulties with a CRM implementation or just want to make sure that you are on the right track with your migration from Salesforce Classic to Salesforce Lightning,  our expert team of Salesforce implementation consultants will be happy to assist you with all Salesforce implementation services like:
Salesforce implementation from scratch
Re-implementation, optimization, or adoption of Salesforce CRM after years of usage
Migration to Salesforce Lightning.
Why you can rely on Ascendix in Salesforce implementation services?
We have 19-year expertise in Salesforce CRM consulting, deployment, customization, and custom development and have positive references from more than 200+ clients.
Our extensive expertise in various industries guarantees understanding of your niche CRM requirements.
We will offer your project our complete set of technical skills confirmed by internationally recognized certification.
Our global delivery capacity will ensure competitive cost structures with blended or offshore staffing models.
Anzhelika Serhiienko
,
Content Creator & Marketer at Ascendix
Anzhelika specializes in B2B content marketing and has in-depth expertise in promoting the company's products and services through high-quality content. On the Ascendix Technologies blog, Anzhelika shares her insights of Salesforce and Microsoft Dynamics 365 CRM tips & tricks as well as overviews of new CRM tools and technology trends on the market.
Think Of Tuning Your Salesforce Org to Your Business Needs?
You found the right place! We provide a detailed Salesforce CRM assessment for your business purposes and advise on the selected approaches to configuration & customization of your Salesforce solution!