Companies that provide customer relationship management (CRM) services usually market it as a solution, because that's what it should be—a solution to an inherent problem that exists in brokerages.
In the commercial real estate industry, real estate agents and brokers have to be on top of connecting with their potential clients in order to close deals.
Your success could be compromised when you have volumes of contact and company data that isn't organized properly.
Check 5 reasons why you need CRM for Commercial Real Estate.
Looking For the Secret Weapon of CRE Marketing Tools?
Learn how to grow your business with AscendixRE – an advanced CRM for commercial real estate brokers on top of Salesforce.
#1. Get rid of multiple software
Keeping track of multiple software across your various devices can, and does, get exhausting. You might have your contacts in Outlook, property data in Excel, and maybe even printed pages of information (if so, then you're really outdated). We call this the 'islands of information dilemma'.
Using a proper CRM solution gets rid of these islands and creates one nice continent where information flows together.
#2. Keep your information organized
A primary function of CRM is to streamline your data and store it in a system that organizes the data you input. When your data is unorganized…well, let's just say you'll be working twice as hard.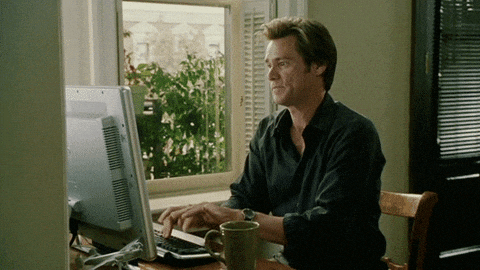 Once you've entered information into your CRM, things start to click together all in one location.
#3. Connect with your prospects and clients
If you're a hardworking broker yearning to close deals, you absolutely must make calls, follow up on prospects, touch base with your current clients, etc.
When you have so many prospects and clients to contact, some (if not many) will fall through the cracks. And that means you're losing business.
CRM systems are there to make sure you're not missing out on potential deals.
Hence, customer relationship management. Your CRM will remind you when and who to call or follow-up on, based on priority.
#4. Ability to integrate data and marketing tools
Entering your own company and contact data will be the primary way of inputting information into your CRM, but there's a way to increase your scope of prospects by using data aggregation tools.
Our new partner, InsideView, is a company that does just that.
Integrating InsideView into your CRM solution allows users to instantly access 50 million company and contact data.
Lookup a company name and BAM!, it's all there. With a click of a button. It's that simple.
You already have property and listing data in your CRM.
Wouldn't it be awesome to be able to use the same data to create brochures and microsites?
Oh wait, xRE Composer can do that. xRE Composer is an advantageous addition to your CRM to make marketing easy for any user. With add-ons like InsideView and xRE Composer, you have the ability to have a super CRM solution.
#5. Price-effective
CRM solutions come in price-effective options that fit the need of your company.
And it's definitely worth investing in.
For example, AscendixRE for Salesforce starts at $79 per user/month with no user minimum.
Need a little more convincing? Request AscendixRE demo for Salesforce or Microsoft Dynamics CRM.
We are a team of CRM consultants, developers, data analysts from the United States and Europe. Since 1996, we've been helping companies make the most out of CRM software and improve their software systems.
Need Expert Guidance on How to Introduce Salesforce Functionality Into your Day-to-day Activities?
Learn how to boost your Salesforce Org features with our CRM Academy! Subscribe to our newsletter and get fresh CRM e-books, checklists, and tips & tricks right to your inbox!