Ever spent time creating the perfect view of data in Salesforce only to realize you have to recreate the criteria within a report in order to export it to Excel? It's doable, but the creation of a report for the average user is a bigger ask. In this post, we'll show how to export Salesforce data in a few clicks using Ascendix Search app.
Assuming you still want to move forward with building the report, the user better hopes the appropriate report type is available; otherwise, the task becomes a bit trickier. Incredibly frustrating, especially if all you wanted to do was simply mine some data and send it to Excel.
So, what is an enterprising user of Salesforce to do? You guessed it – "Google" it.
Here is what you can find when typing 'Exporting salesforce list views to Excel':
Can you export a view into Excel without creating a report?
Can I export List Views to Excel using Excel Connector
From there you find a variety of workarounds, one more confusing than the next.
Orbits of codes or options that aren't worth the hassle.
You also see many frustrated users and Salesforce admins – this creates a lot of work for them each day.
If you go through the comments on the various posts and forums, you see how-to requests and workarounds dating all the way back to 2011!
We decided to do something about it and created Ascendix Search, an advanced searching tool for Salesforce.
Have a search result that you want to print off, share with the team, or manipulate outside of Salesforce? Ascendix Search lets you quickly export your results so you can have your data on the go.
How to Export Salesforce Data to Excel with Ascendix Search:
Search data you need or simply open your saved list view.
From the search results page select Export to Excel* from the top right.
 From here you can choose what kind of data will be exported (selected records, all records in the current view, or all records matching the search criteria)
Export when done.
*This option is only available for those with the export permission enabled. Speak with your admin to enable.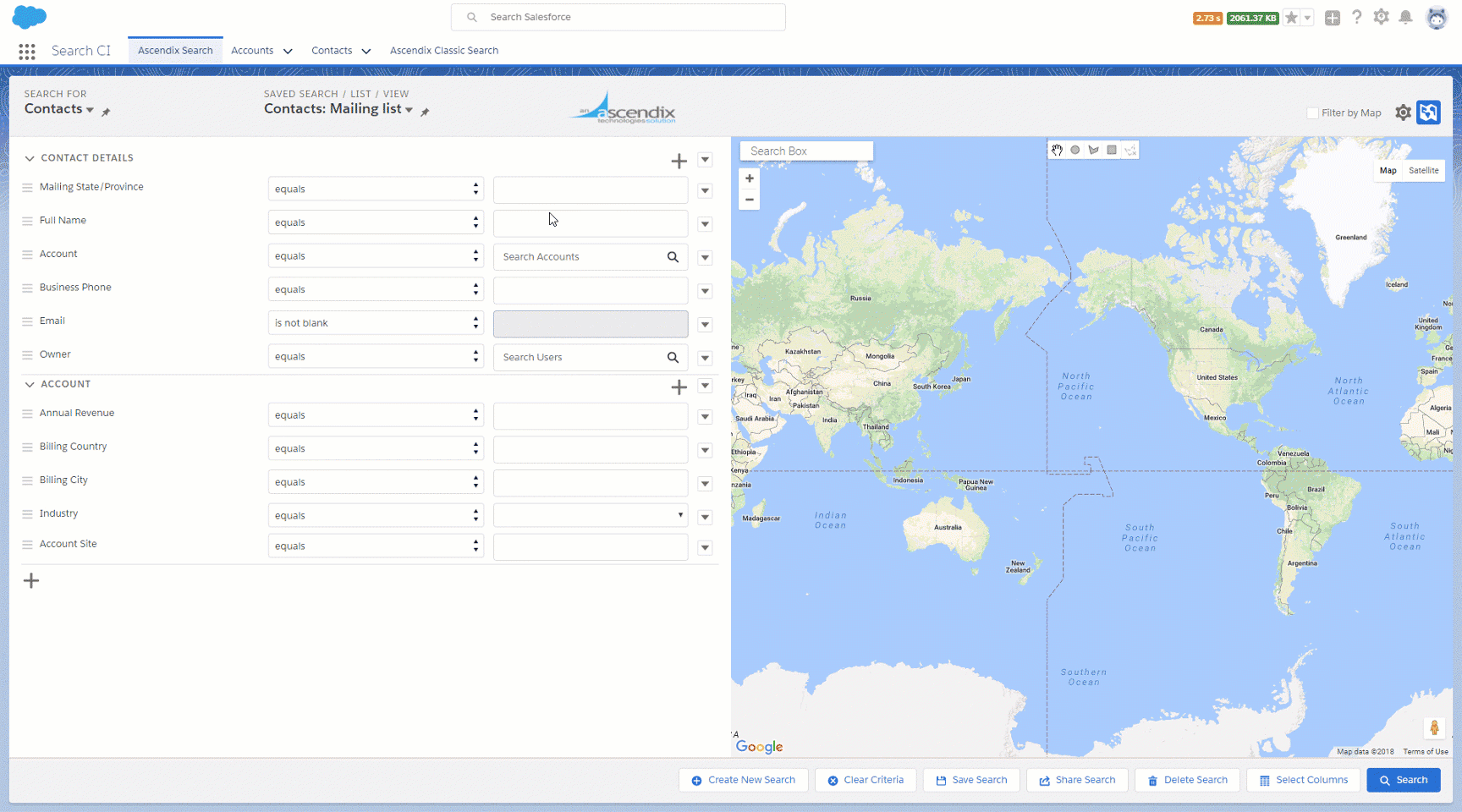 Not only you can avoid creating a report or view to export Salesforce data to Excel, you can either export selected records or all records associated because Ascendix Search makes the process easier overall.